Freedom of expression advocate
Arrested by the Syrian authorities, on 15 March 2012, in Damascus
Transferred on 3 October 2015 from Adra prison to an unknown location

"Bassel could have gotten out, but he chose to stay. That decision was very costly for him, and it was an important decision for us. It symbolized his commitment to making this democracy possible, and to continuing the work to spread that message. We owe him for that, and we have an obligation to do as much as we can to keep the world aware of this incredible person"
Lawrence Lessig, Co-Founder, Creative Commons
Bassel Khartabil is a software engineer from Damascus, who participated in the development of open source programmes for free and accessible internet. Foreign Policy magazine named Bassel one of its Top 100 Global Thinkers of 2012, "for insisting, against all odds, on a peaceful Syrian revolution." And in March 2013, the international organization Index on Censorship awarded Bassel the 2013 Index on Censorship Digital Freedom Award for his work using technology to promote an open and free Internet.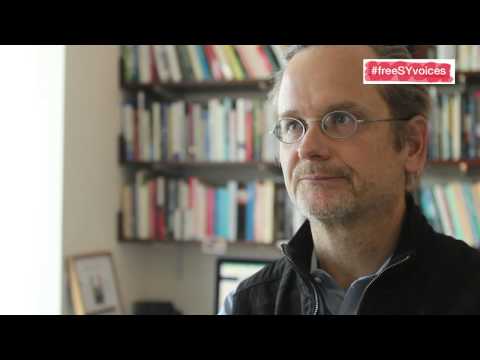 Bassel Khartabil was arrested on 15 March 2012 by Security forces as he left his work in al-Mezzeh, Damascus. One week later, security forces briefly came to his home with him, searched the place and confiscated his computer and several documents. Officials provided Bassel Khartabil's family with no information about where or why he was in custody until 24 December 2012, when they moved him to 'Adra prison, where he is currently awaiting his court verdict. During a military court proceeding on 9 December 2012, a military judge interrogated Bassel Khartabil for a few minutes.
Officials did not inform him of the charges against him, allow his lawyer to attend his December court proceeding or show him the evidence against him.
On 3 October 2015, he was transferred from Adra prison to an unknown location.
Source: Human Rights Watch